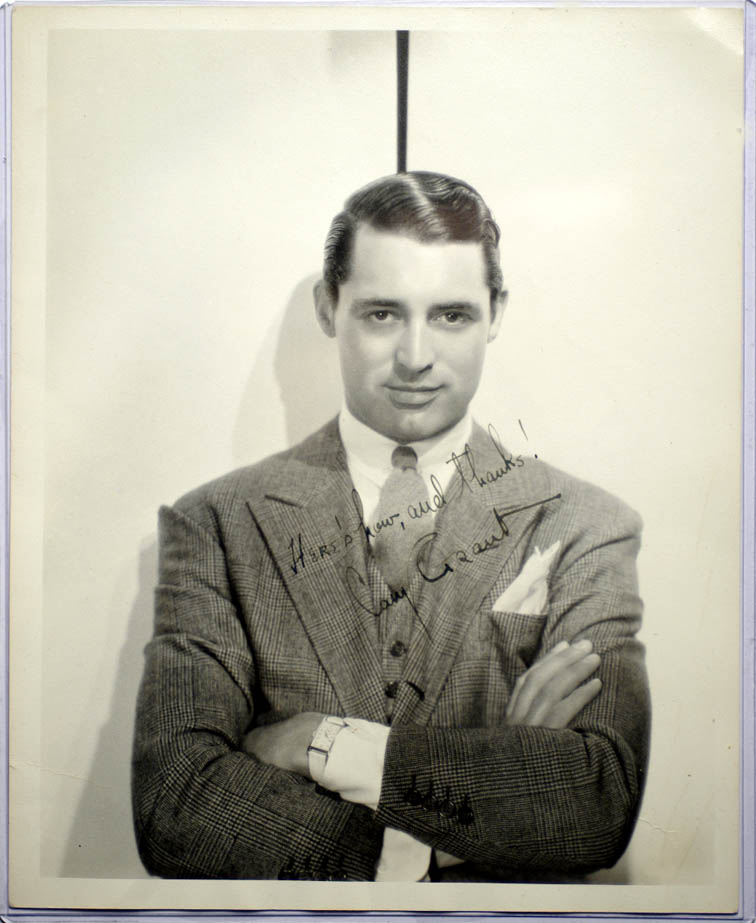 Sorta creepy picture of Cary Grant.
Oh Yea. A new box set of early
Cary Grant
films was just released. The set includes Holiday (1938) (a personal fave) for the first time on DVD, as well as The Awful Truth, Only Angels Have Wings, His Girl Friday and The Talk of the Town. I haven't seen any of these four, except for His Girl Friday. From
the NYT
:
"Holiday," long missing in action because the scarcity of decent original source material, also appears here in a U.C.L.A. upgrade, but the results are not quite as spectacular: the image shows pronounced grain and harsh contrast. But given that the camera negative has apparently been lost, we are unlikely to ever see a significantly better iteration of Cukor's great romantic comedy. Grant offers what may be his most open and vulnerable performance as Johnny Case, a Wall Street striver engaged to a domineering rich girl (Doris Nolan) but drawn to her disaffected, nonconformist sister (Katharine Hepburn) for reasons philosophical.
I wish they would sell Holiday separately because it's the only one I want. Turns out there are a goodly number of Holiday-only fans out there and they are venting in full force on
Amazon
.