I dig video games. I don't play very many, but I manage to get pretty obsessive about the few I come across. I loved Atari when I was in elementary school. I never had it, but I would play whenever I was around one. I liked Ms. Pac Man best. Then there was
Rogue
in middle school and Tetris in high school. Then there was Mario Kart 64 (above) and Tekken 3 (below). I even put Tekken on one of my resumes as an "Interest." Last year there was Bejeweled on my Treo and now there's the Brick Game on my blackberry. You know you're a (borderline) loser when you start playing games on the devices you get from work.
Mr. Octopus thinks we should get the new Nintendo for me (for him?). Not sure this is a good idea given my obsessive tendencies. I've never had a game system and I'm afraid of what kind of person I'll become if have one. If I can get addicted to stupid crap like the Brick Game at my age, who's to say I'll ever go outside if I have the new Nintendo?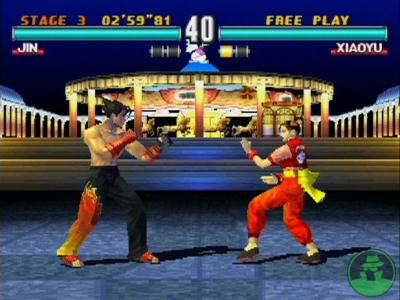 p.s. This is chanchow's 100th post. Hard to believe that I could log 100 posts in four months
and
hold down a "job."